Aria Billing Cloud
Aria Billing
Best-of-breed enterprise billing to modernize and transform your order-to-cash processes.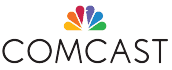 Automating complex billing
Aria Billing is designed to automate. It provides the most advanced account structures and product catalog for sophisticated commercial programs and customers. It processes usage and subscription in real time, including the application of tax. It processes payments on-demand. It does this without manual intervention to ensure your customers and stakeholders have the ultimate experience via any channel of engagement. Aria Billing defines the standard for modern billing.
benefits
Transform revenue operations
Manage complex accounts, omni-channel sourced
Connect to any source of account information: CRM, eCommerce, or CPQ. Represent your customers' complex business structures, deep hierarchies, geographies, or collections of devices.
Craft the perfect adaptable offer
Manage your offers, bundles and discounts in a flexible, open and centralized product catalog that is easy to define and maintain. Enable offers to be personalized to support negotiated and configured selling.
Pivot to offer pay-as-you-go
Offer the same products and services with new business models. Access new markets with usage-based and consumption-based services. Grow your total available market.
Eliminate errors and billing disputes
Automatically compute the correct bill, based on subscription or contracted terms. Bill on any time frequency.
Speed tax compliance and period close
Automatically compute, invoice and collect the correct tax. Sync invoices, payments, credits and debits with General Ledger.
Automate collections & diverse payment methods
Accept many payment methods, including credit cards, without risk or the expense of PCI compliance. Automate collections and dunning to reduce revenue leakage.
Track subscription & recurring revenue metrics
Generate reports of MRR, ARR, ACV, churn and more with your favorite BI tool. Combine revenue data with other data in a data lake.
Active orchestration
Automate and integrate subscriptions, invoices and payments, with service provisioning, notifications, stakeholders, systems and machine-to-machine.
Codeless business process automation
Easily adapt a general monetization platform
to your business processes. Starter applications are customized and supported at same platform SLA.
Enterprise billing, at scale
Combine multiple business models onto Aria Systems – single tenancy or multi-tenancy. Automate the billing of millions of customers, transactions and operations. Our systems scale on demand.
Capabilities
The standard for modern billing
Omni-channel commerce
Serve customers with ease whether they come from eCommerce, sales reps, partners, customer service reps or self-service channels.
Omni-node account hierarchy
Represent any account structure of complex businesses: B2C, B2B, B2B2C, distribution channels, commercial business arrangements or collections of IoT devices, vehicles, objects and more.
Open product catalog
A flexible and open catalog can be the primary or secondary centralized source of truth for product and pricing definitions.
Bundling & discounting
Define bundles, inclusions, exclusions and prerequisites. Set discounts and promotions by parameters.
Unlimited monetization models
Offer one-time, subscription, consumption-based, usage-based, threshold-free trials. Support hybrids of assets, services and software.
Monetization Models Datasheet
Usage processing
If it can be measured, Aria can bill for it. Load data from multiple sources, at a frequency you need. Connect existing usage-processing applications.
Usage Processing Datasheet
Billing & invoicing
Automatically produce the correct bill at any time interval your businesses require.
Taxation
Calculate taxes to appear on invoices and integrate to third-party tax applications.
General ledger
Always up-to-date transactions sync with GL/Financial Accounting systems to simplify quarter-end and year-end close.
Payments
Connect to payment processors, ACH or Lock Box. Accept credit cards without the expense of PCI compliance.
Collections & dunning
Send appropriate notifications, retry collections and downgrade/limit access to services.
Reporting & analysis
Generate reports of MRR, ARR and interface to your favorite BI tool. Intersect revenue data with other data via Data Feed Option.
Active orchestration
Push-based, real-time eventing and notification system to synchronize data and status with people and systems.
Business process automation
Deliver better customer experience with automated business processes without custom code.
"In our quest to improve the efficiency of our billing processes and consolidate to a single platform, we knew from experience that Aria's platform offers the breadth of capabilities required to manage our growing EMEA business."
Sagheer Ahmed, Group Billing and Revenue Assurance Director, Experian
Aria Systems Expands Relationship with Experian Across Europe and Africa
Analyst Recognition
A leader in the 2022 IDC MarketScape
Aria Systems has the trust of its customers and several capabilities that make it a platform for their future…

IDC MarketScape: Worldwide Enterprise-Focused Subscription and Usage Management Applications 2022 Vendor Assessment, September 2022, IDC #US4876022
News and Resources
Access the latest news and insights
Browse our latest blog posts, case studies, datasheets, whitepapers and on-demand webinars, and read our recent news.
Resource Hub
get started
It's simple. Book a demo.